Review Summary of the 2017 Ford Mustang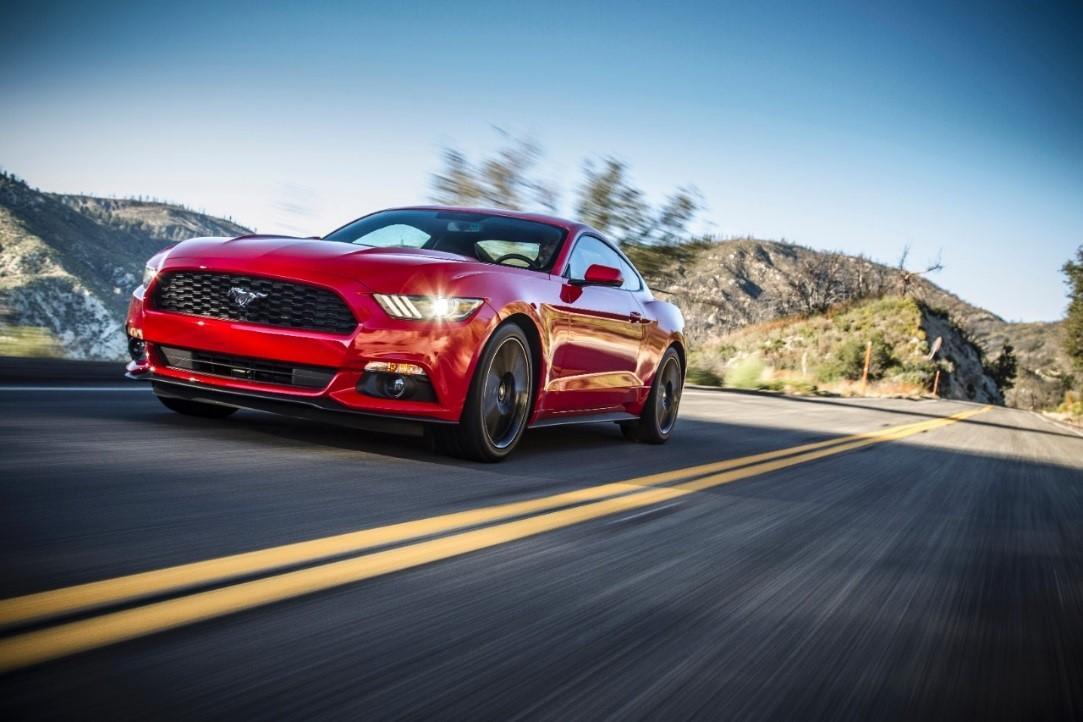 Now the world's best-selling sports car, according to a Ford analysis of IHS Market data, the 2017 Ford Mustang also continues to be one of the most exhilarating and stylish models in the Ford Family.
As the experts at Edmunds say, "Now is an excellent time to check out the 2017 Ford Mustang. With just one test-drive, you'll see that the Mustang is civilized and packed with modern tech, but it still holds on to all the trademark swagger and performance that has defined it for more than five decades".
Want a bit of a virtual look at what it is like to sit in the luxurious seat of sports car history? Check out what a few automotive experts are saying about the all-new Mustang.
Available with four engine choices and two transmission choices, the authoritative Mustang offers 300 HP to over 500 HP and 280 to more than 400 lb.-ft. of torque. "In Edmunds testing, a Mustang EcoBoost with the automatic transmission accelerated from zero to 60 in a respectable 5.9 seconds. A Mustang EcoBoost with the manual transmission also took 5.9 seconds to accelerate from zero to 60 MPH. We tested two Mustang GTs, one with a manual and the other with an automatic. Both were able to run the sprint to 60 mph in just 4.7 seconds, a competitive time among similarly powered rivals".
Along with power, Autoblog reviewers all agree that the handling on the 2017 Ford Mustang "is far more nimble and forgiving than it was before 2015, with no rear-wheel hop, thanks to sending the live axle to the rubbish bin".
While this team said that they "got good seat time zipping through L.A. traffic and Malibu canyons" in the Mustang Ecoboost they seemed most impressed with the Shelby GT350. "Unrivaled in Mustang history, with its flat-plane 5.2L V8 and MagneRide suspension this model is a bit brittle on the road, but it's a stunning track car."
Winner of the Kelley Blue Book's Best Resale Value award for high-performance cars, U.S. News & World Report says that the Shelby GT350 "is a car that can be driven legally on public roads to and from racetracks, where it can compete successfully".
Along with being a mean machine that is fun to drive, the all-new Ford Mustang is also one of the safest sports cars on the market. In fact, the Ford Mustang has earned limited "Good" ratings from the IIHS, and the Coupe earns five-star scores across the board from the federal government.
Performance and safety are key areas when owning a sports car, but any automotive buff is sure to tell you that their sports car must have style. The all-new Ford Mustang continues to lead in that department as well. As Car Connection's Editorial Director Marty Padgett says the all-new Mustang has "become a luxury coupe of the highest order. Inside, the cabin is solidly laid-out and more youthful than just about any other luxury coupe—and richer-looking than the Camaro's cabin. There is a distinct aviation-inspired theme, while large, clear instrumentation puts vehicle information right in front of the driver in the roomier cabin, and improved ergonomics and tactile switches and knobs provide better control."
Have all these details about this historical sports car got you itching to test drive the 2017 Ford Mustang? Your dream ride is closer than you think so check out our dealer locator and schedule your test drive today.