Review Summary of the 2017 Ford Fiesta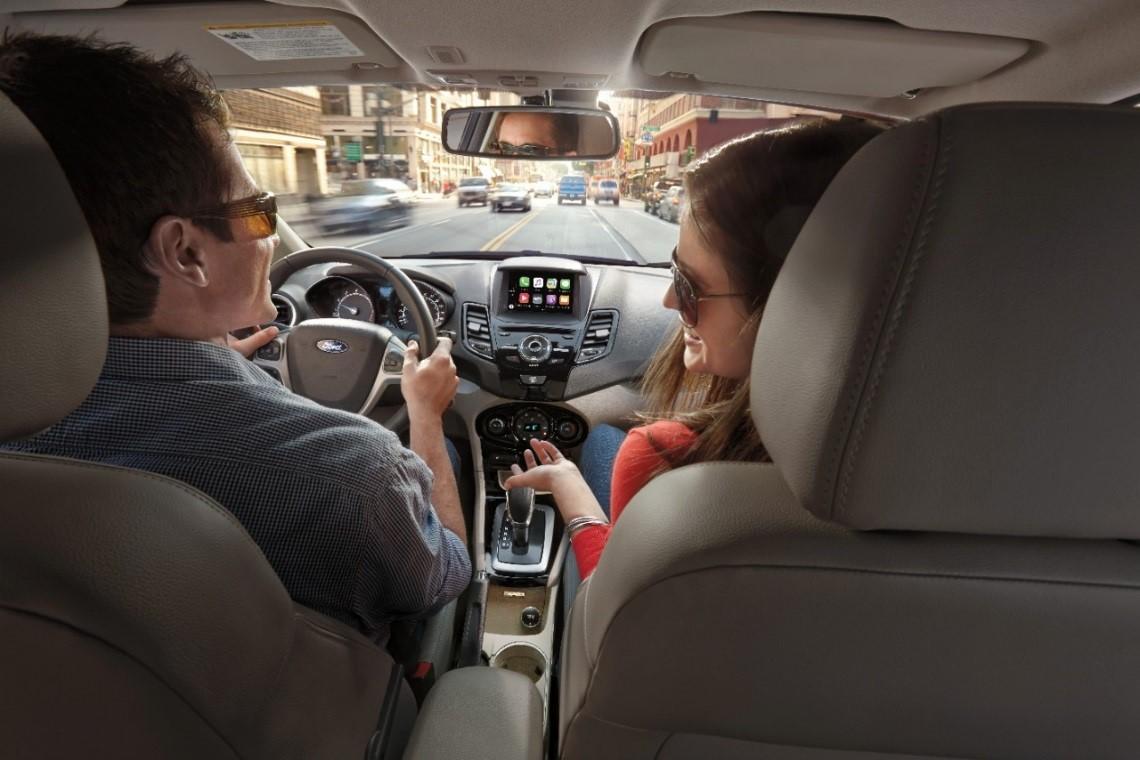 If you are looking for a fun, sporty little ride that was tuned on Europe's winding roads than look no further than the 2017 Ford Fiesta. With two body styles, three engines and all of the features that it takes for an enjoyable everyday ride you can't go wrong with one of the National Highway Traffic Safety Administration's (NHTSA) highest ranked models of its kind on the road today.
Want to know more about what it is like to drive Ford's newest fuel-efficient, budget conscience sedan or hatchback model? While every sales professional at each of your Southern CA Ford Dealers has direct knowledge of what it is like to sit behind the wheel of the all-new Ford Fiesta we decided to let you have an unbiased opinion of what it is like to own this small but peppy car.

As our friends at Motor Trend agree, "Outside the confines of the test track, the Fiesta is a bit more impressive." Although the Fiesta might not have the torque of a Ford Mustang, the base model of this sporty sedan offers 120 HP and can get from zero to 60 MPH in 10 seconds with ease.

Its short wheelbase also offers a smooth ride whether on the highway or riding over rough pavement. As the experts at Autoblog also agree, "the Fiesta is nimble, responsive, and secure on the highway and not unlike the original Mazda Miata, the Fiesta's good steering and suspension tuning makes it feel hotter than it really is.".

Although most new car models today, including Ford models, come standard with an automatic transmission the 2017 Ford Fiesta ST hatchback also offers a 5-speed manual transmission, which provides effortless gear changes. In fact, we couldn't agree more with the Autotrader auto authorities who all agree that "if there was a good reason for learning to drive stick, it's the Fiesta. In fact, when paired with an available turbocharged engine the Fiesta is the real deal pairing prodigious turbocharged torque with razor-sharp reflexes".
Along with performance, the 2017 Ford Fiesta also offers some of the highest safety ratings available for an automotive model of its caliber. Available with a five-star overall safety rating as well as a four star crash test rating from the NHTSA, the Fiesta comes standard with seven airbags, anti-lock brakes, as well as stability and traction control.
In spite of its small stature, which has been popular in Europe for many years, the Ford Fiesta also includes new, unique interior comfort features. Despite having the option to explain each of the drastic, yet wonderfully updated enhancements to the Fiesta's updated interior we thought that we would let the automotive enthusiasts from CAR TV give you an eyeful of the beauty and comfort that awaits you in the 2017 Ford Fiesta.
Ready to take a test drive?
Now that you know what it is like to virtually enjoy the all-new Ford Fiesta, maybe it is time that you took this all-new Ford model for a real test drive. Visit any of our Southern California Ford Dealers today to slide behind the wheel today.