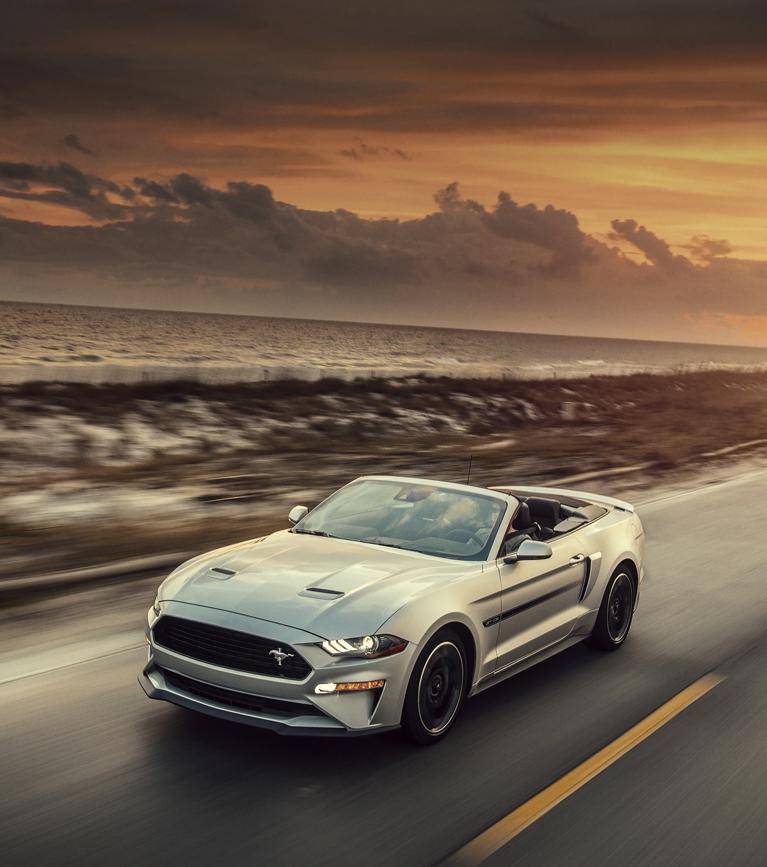 Overview
Here's Your Daily Dose of Dopamine
Hear the roar of a Mustang as the ground starts to tremble and your legs start to shake. As always, Mustang calls upon its performance roots with features for enhanced handling, high-powered engine options and classic Mustang design. New for 2021, the soul-stirring Mustang Mach 1 and Mach 1 Premium stand at the pinnacle of 5.0L performance. The completely customizable Mach 1 continues its legacy, engineered specifically for quick turns and spirited drives.
The Pavement's Your Playground
Whether you choose the all-new well-balanced Mach 1, the insanely powerful Shelby®, GT500®, or the classic nostalgia of the Mustang Fastback, the energy behind the wheel is unmistakable.
GT500 and Shelby are registered trademarks of Carroll Hall Shelby Trust.
Performance
Intimidating. Even at Idle.
At the heart of every Mustang is a high-powered engine. Mustang offers four available engines, including the 5.2L supercharged V8.
Tailor Your Track Suit
Turn your race-winning, track-dominating and adrenaline-filled dreams into a reality. For next-level performance with the looks to match, Mustang offers seven available performance packages.
Technology
Tech That Can Keep Up
Mustang takes advanced technology and makes it personal. There are unique customization features, connected tech and driver-assist features to keep you confident as you're tearing up the road.
---
Looks Fast Standing Still
Mustang is designed for speed, strength and style. It's a look that has connected generations and continues to evolve — a timeless masterpiece.