Overview
It was April 17, 1964 when the original Mustang was first introduced. Based on the platform of the compact Ford Falcon, that first Mustang was successful beyond Ford's wildest dreams. It established the "pony car" class that soon saw competition from just about every other American brand.
As it accelerates into its 54th model year, the Mustang has endured. The 2018 Ford Mustang is the only car of its type that has been in continuous production since it was first introduced. It has also been the overall sales leader. On Facebook, the Mustang holds the title for the most popular car, with more than 8.4 million 'likes.'
For 2018, the new Ford Mustang from your Southern California Ford Dealers is a refresh of the sixth-generation car, which was first released as a 2015 model. The 2018 Ford Mustang offers several performance and technology upgrades, helping it to maintain its status as the image and sales leader in the pony car segment.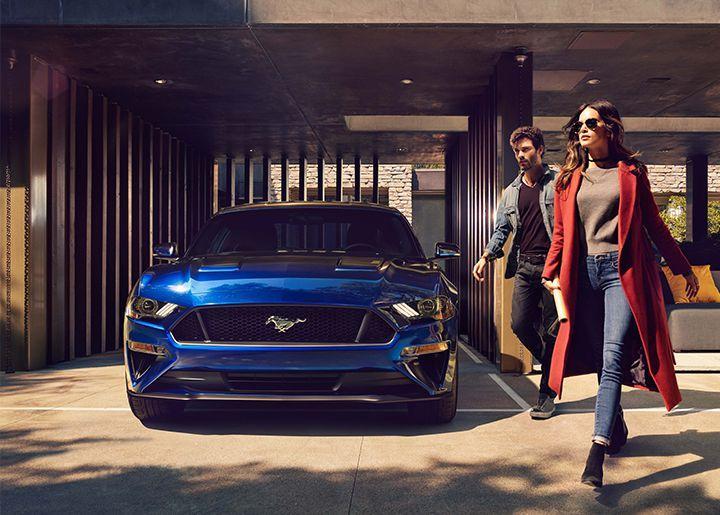 Performance
First things first. The 3.7L 300-horsepower V6 engine option is no longer available. But to make up for it, Ford increased the outputs of its other Mustang engines. The 2.3L 310-horsepower Ecoboost turbo four-cylinder engine has had its torque dialed up from 320 lb.-ft. to 350 lb.-ft. under full acceleration. That's nearly a ten percent increase!
And let's not forget the legendary 5.0L Coyote V8 engine found in the Mustang GT. The Coyote has been thoroughly reworked and gets a major power upgrade for 2018. It has been uprated from its 2017 output of 435 horsepower and 400 lb.-ft. of torque. The 2018 version will pack 460 horsepower and 420 lb.-ft. of torque, a significant increase. That's a good thing!
There are new transmission options for 2018. The big news is the introduction of an all-new 10-speed automatic, which has quicker shifting, less friction, and electronic controls that adapt for different drive modes. It also comes with paddle shifters for manual shift control. If you prefer a fully manual transmission, be aware that the six-speed manual transmissions for both engines have been upgraded to handle the increased torque.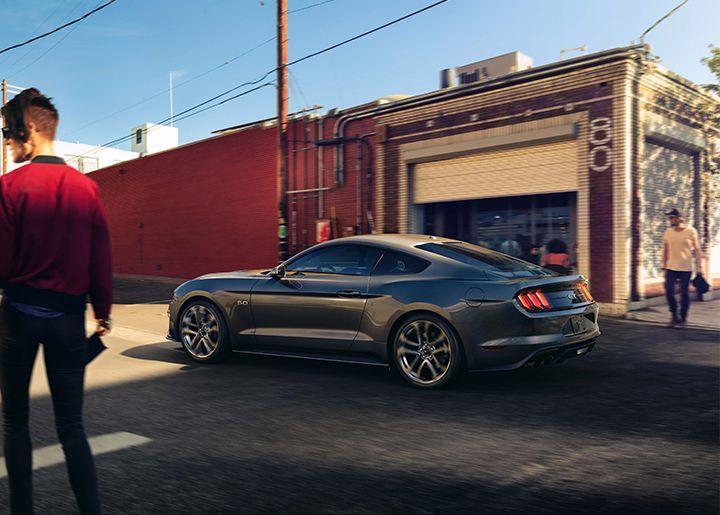 Technology
The new 2018 Ford Mustang can be immediately recognized by its new front-end design. A more aerodynamic front grille surround is followed by a lower, more sloping hood and set off by the standard LED headlights. The rear end has also been subtly updated. Twelve new wheel designs and three new exterior paint colors are also new for 2018.
Inside, a customizable 12" digital LCD instrument panel is available on Mustang. It gives you the choice of normal, sport and track mode display options. You can now save your favorite drive settings, including suspension and steering preferences, with new Mustang MyMode with memory function.
The 2018 Mustang features several new driver assistance technologies. These include pre-collision assist with pedestrian detection, distance alert, lane-departure warning, lane-keeping assist, and driver alert system. Ford SYNC Connect with FordPass will also be available on the 2018 Mustang for the first time. This allows the use of the FordPass smartphone app to start, lock, unlock, and locate your Mustang.