Southern California Ford
2017
Ford
C-Max Energi For Sale In Southern California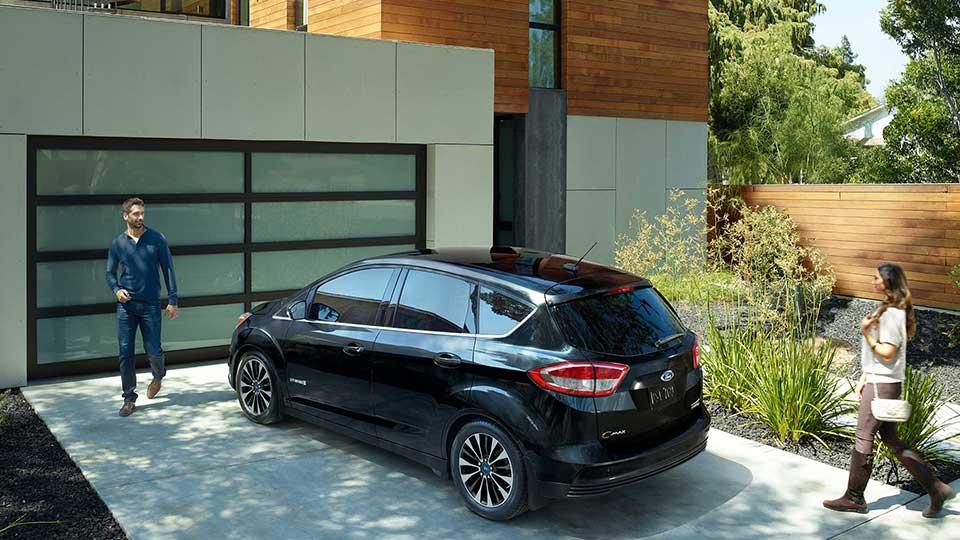 The 2017 Ford C-Max Energi is another of those Ford models that was first offered on the other side of the Atlantic in Europe before eventually making its way over here. The C-Max has been available in Europe now since as long ago as 2003, but it only went on sale here as recently as 2013. A funny thing happened coming over here though; the C-Max morphed from being a regular gas and diesel compact multi-purpose vehicle (MPV) into a hybrid and plug-in hybrid only offering. The standard hybrid is badged as the C-Max Hybrid, while the C-Max Energi is the plug-in version.

The 2017 Ford C-Max Energi now enters its fifth model year with just a few modest updates. The front has had a restyle that's subtle to say the least, there have been a few equipment tweaks and a slight change to the trim levels, and there's also a new paint color. The C-Max Energi plug-in hybrid is available in two different trim levels, which are the base SE and high-specification Titanium and they both feature the same propulsion system.

The system employed here in the 2017 Ford C-Max Energi is a 2.0-liter inline-four gas engine and two-motor hybrid that develops a combined 188 horsepower in charge sustain mode, and 195 horsepower in charge depletion mode. The keen-eyed observers out there will have noted that's substantially more than the 121 horsepower offered by the new Prius, but the Ford is a little heavier. Even so, that additional power delivers a driving feel could easily be described as perky, and the Ford definitely feels a lot less stressed than some hybrids out there right now. Of course, the C-Max Energi has another trick up its sleeve, courtesy of the larger 7.6-kwh battery it has compared to the 1.4-kwh in the standard C-Max hybrid, which is an electric-only range for driving of up to 20 miles.

It would be easy to talk all day about the styling, how the 2017 Ford C-Max Energi rides and drives and all sorts of other things, but the big reason most will give for buying one in the first place is going to be the fuel economy. Whether it's for financial or environmentally friendly reasons, most buyers will first want to know what the fuel-economy ratings come out at with a vehicle like this. It has to be said though, the C-Max Energi is more of a well-rounded vehicle than the overt exercises in fuel-efficiency some of its rivals appear to be. This is a great family car that happens to be extremely economical to run, and not a fuel-efficient vehicle that can be used to get the family from point a to point b if you really must.

The EPA-estimated fuel economy ratings haven't been released for the 2017 Ford C-Max Energi, but the 2016 model was rated at 42 mpg in the city, 37 mpg on the highway and 40 mpg combined.*

As for recharging the battery, the C-MAX Energi plug-in hybrid comes equipped as standard with a 120-volt charge cord for charging at home or anywhere you can use a standard supply. A full charge from a 120-volt supply takes in the region of 7 hours, but there is the option to upgrade to an available 240-volt charging station, which could result in a full charge in as little as 2.5 hours.
*All vehicle mileage based on 2017 EPA mileage estimates. Use for comparison purposes only. Do not compare to models before 2008. Your actual mileage will vary, depending on how you drive and maintain your vehicle.