2017 Ford Transit vs. 2017 RAM Promaster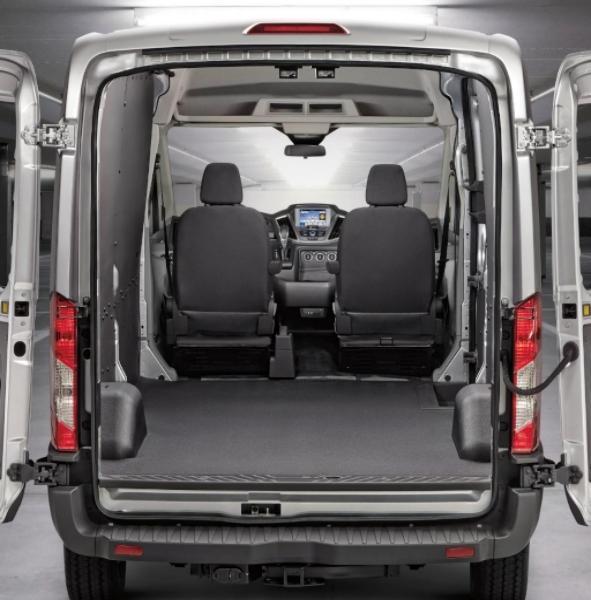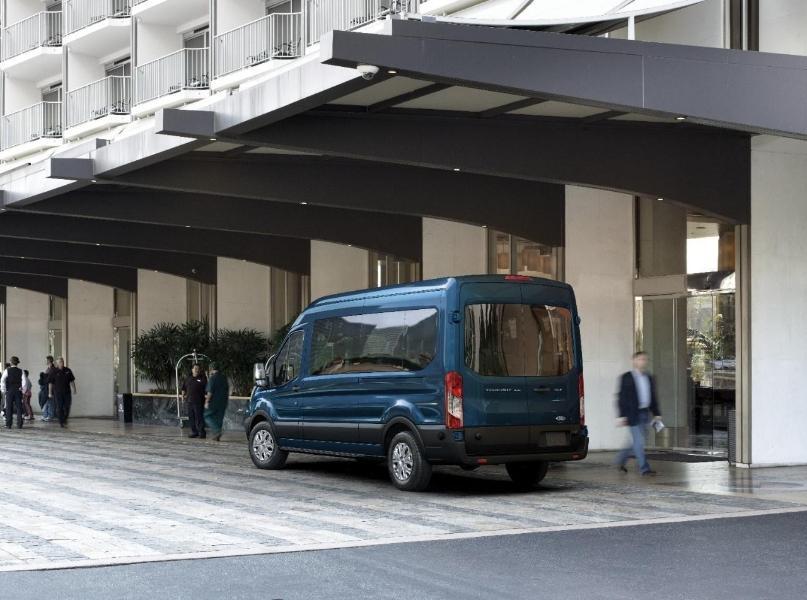 If you're searching for a quality commercial van, you likely have wondered about the 2017 Ford Transit vs. the 2017 Ram Promaster. Both are capable vehicles, with powerful engines, functional interiors and other features aimed at people who need to work hard day after day. While it might appear the two vehicles are essentially the same, under close scrutiny some key differences emerge. These will greatly impact how useful either van will be, so understanding them before making a final decision is incredibly important.
Capability
Being able to work hard day after day, in a variety of conditions is absolutely vital. That's why the Ford Transit can be outfitted with a 3.5-liter EcoBoost V-6 engine. It uses turbocharging and direct injection to maximize fuel economy, while still producing plenty of power. In fact, it produces 400 lb.-ft. of torque, which is more than the 3.6-liter Pentastar V-6 gasoline engine for the Ram Promaster.
Adding to the wondrous capabilities of the Ford Transit is the 3.7-liter V-6 engine, which can be outfitted with a CNG/Propane Gaseous Engine Prep Package. It sets the van up to run on compressed natural gas (CNG) or propane autogas, something you can't get from the Ram Promaster.
Even when you're driving on crowned or otherwise uneven road surfaces with the Ford Transit, there's no need to make up for that with the steering. The same is true when there's strong crosswinds on a stretch of road. That's because Ford designed the electric power-assisted steering system to automatically correct for these situations, something you don't benefit from with the Ram Promaster.
With the Ford Transit, the 6-speed automatic transmission includes a Progressive Range Select feature, which isn't available for the Ram Promaster. It lets drivers limit which gears are available to use in drive, so you reduce gear hunting and other performance issues when going through especially hilly areas.
Having plenty of power is great, but even more important is what you can do with it. Choosing the Ford Transit means you benefit from a peak payload capacity of 4,560 pounds. That's amazing, considering it outperforms the Ram Promaster. You can also load up to 420 pounds on the ladders racks for the Ford Transit, so there's no need to leave things behind.
You can also tow more with the Ford Transit, thanks to a peak towing capability of 7,500 pounds, when properly equipped. That outmuscles the 5,100-pound max towing capacity for the Ram Promaster. The advantages don't stop there, because the Ford Transit can be outfitted with a trailer brake controller, for better stopping performance, something not available for the Ram Promaster. Trailer sway control, which automatically applies the brakes and cuts engine throttle to keep the trailer from moving side-to-side too much, no matter the size or weight of the load, is also included on the Ford Transit, but not the Ram Promaster.
Design
When it comes to flexibility, the Ford Transit wins hands-down. The van comes in passenger wagon and cargo van layouts, plus three different lengths, three heights and two wheelbases. That's more configurations that you can get with the Ram Promaster
Advanced technologies can further enhance the design of a vehicle. The Ford Transit has an available lane-keeping alert, which warns the driver if the van starts drifting out of a marked lane by making noise and vibrating the steering wheel. This isn't a feature that's available in the Ram Promaster lineup.
If you're planning to upfit your van, the Ford Transit makes it easier with optional high-capacity upfitter switches. They work with four circuits and high-power relays, making them ideal for heavy-duty accessories. Even better, the switches are part of the instrument panel, simplifying the upfitting process. This isn't something you can get on the Ram Promaster, making upfits more difficult.
Interior
Choosing the Ford Transit means you can get a van that's set up to haul cargo, or one that's configured for moving people. Selecting the Transit Passenger Wagon means you choose between 8 and 15 total seats. With the Ram Promaster, you can only get 2 seats, so transporting large groups isn't an option, without serious modifications.
With the Ford Transit Passenger Wagon, the vehicle is equipped to protect everyone. A first for the industry, the van comes with five-row side curtain airbags, so all passengers in outboard seats are covered.
If you need a cargo van, the Ford Transit can be had with up to 487 cubic feet of cargo capacity, if you get the long wheelbase and extended body, plus the high roof option. That's more than any version of the Ram Promaster boasts, so you can carry more and increase productivity.
Conclusion
Now that it's obvious the Ford Transit is the superior van, contact us to set up an appointment.