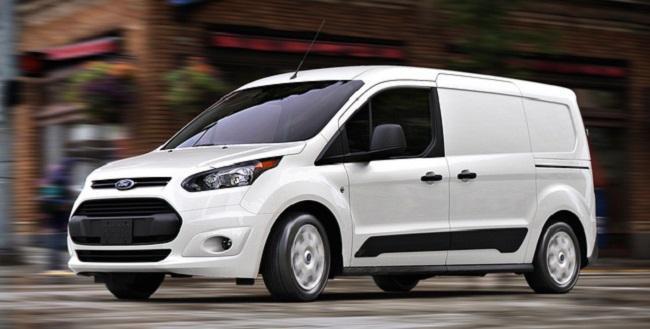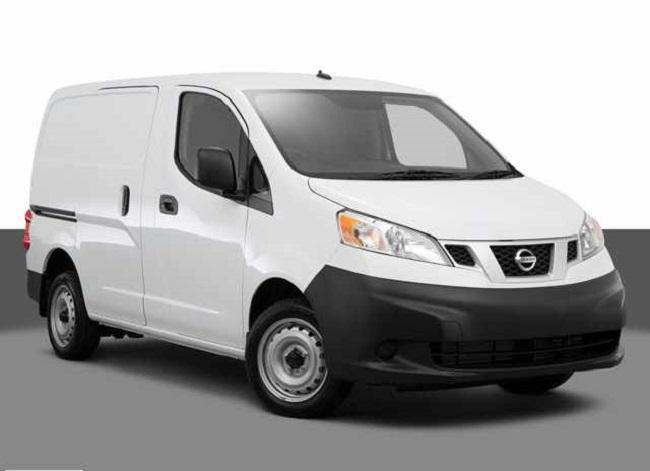 2017 Ford Transit Connect vs. 2017 Nissan NV200
When we think of cargo vans it often conjures up an image of a big, square box on wheels that's about as uninspiring to drive as it looks, and that's probably lacking many of the comforts we now take for granted in even relatively low-specification passenger vehicles. But there's a growing market, especially with small local businesses, for more compact cargo vans that are based on relatively compact car platforms. The Ford Transit Connect and the Nissan NV200 are two such vehicles, as well as being two of the best and most widely used. So, to help prospective buyers decide which is the better choice for them, here's our 2017 Ford Transit Connect vs. 2017 Nissan NV200 comparison where we put then head-to-head.
Styling
Anyone who doesn't have anything to do with cargo vans could be forgiven for thinking styling is going to be relatively unimportant, but all elements of a business project an image to potential and existing customers, so looks do matter. There certainly are some cargo vans in the market, like the Chevy Express for example, that have been around for decades and it shows. Compact vans are a somewhat newer phenomenon, and they tend to keep being updated in a similar way to the passenger cars they're base upon. The Nissan NV200 is a decent looking van, but it does look a little like a shrunken version of a more traditional larger cargo van, and that's not really where the game is going. On the other hand, the 2017 Ford Transit Connect looks fantastic and it makes you want to have a go at driving it. The proportions are all correct and the back doesn't look like it's been added-on as an afterthought, as can be the case with some rivals. The Nissan certainly isn't along the same lines as the Chevy Express, but it's nowhere near as stylish as the Ford.
Engines and Performance
Nobody's going to be going to a track day in one of these, but that doesn't mean a compact van can get away with being sluggish. After all, time is money, as they say. There's just one engine available with the 2017 Nissan NV200, and it's a perfectly acceptable 2.0-liter inline-four that develops 131 horsepower and 139 lb.-ft. of torque. But the Ford starts ahead of the Nissan right from the off here as it's available with two different engines. The standard unit is a 2.5-liter inline-four delivering a much more lively 169 horsepower and 171 lb.-ft. of torque, which comes mated to a six-speed SelectShift automatic transmission that's standard in all models. But the Transit Connect steals a march on its Japanese rival with an optional 1.6-liter inline-four turbo, and this little beauty gets you 178 horsepower and 184 lb.-ft. and some pretty useful fuel economy ratings to go with it.
If you think the engines in the Ford mean it performs and handles better than the Nissan, you'd be right. It's not just down to the engines though, because as well as the NV200 being slow and sluggish, compared to the Transit Connect, it also leans and wallows in bends and corners in a way the Ford completely avoids.
Practicality
Of course, there's really no such thing as a cargo van that isn't practical, but just how practical, capable and flexible they are is the very lifeblood of this type of vehicle. Once again, the Ford offers more choice than the Nissan as there are both standard and long-wheelbase versions of the Transit and that's not the case with the NV200. The Nissan's wheelbase is longer than the standard Transit Connect, but it's no match for the long-wheelbase version. Unfortunately for the NV200 though, even the standard Transit Connect offers more cargo volume at 124.3 cu-.-ft., compared to the Nissan's 122.7 cu.-ft. And the long-wheelbase boosts that important figure to as much as 149 cu.-ft.
Fuel Economy
To be totally fair, the 2017 Nissan NV200 isn't too bad on gas at all with EPA-estimated figures of 24 mpg in the city, 26 mpg on the highway and 25 mpg combined. However, an EcoBoost-equipped Transit Connect is rated at an impressive 22 mpg in the city, 29 mpg on the highway and 25 mpg combined. It's close between them, admittedly, but when you think how many highway miles a cargo van is likely to cover each year, that extra 3 mpg can have a noticeable effect on the bottom line.
Conclusion
The 2017 Nissan NV200 is a pretty decent compact cargo van and that's why the platform is also used for passenger wagons and taxis around the world too. But in a straight head-to-head with the 2017 Ford Transit Connect it just falls too far short in too many important areas for it to be a better choice than the Ford. The Ford is pretty new to the American market, but you should expect to see them absolutely everywhere before too long.