2017 Ford Fusion vs 2017 Nissan Altima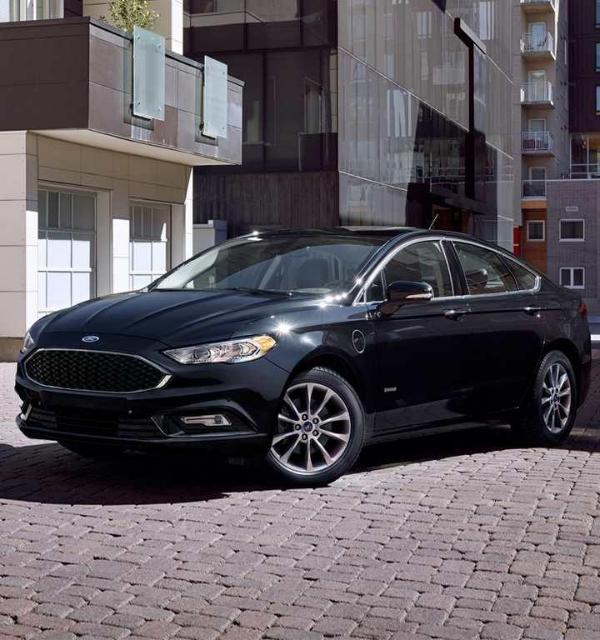 Even though midsize sedans are not selling in the numbers they were a few years ago as crossovers are dominating the market, the quality of what's available in the midsize sedan segment has never been higher. So, let's have a look at two of the best with a 2017 Ford Fusion vs 2017 Nissan Altima comparison to see which comes out on top in this Ford vs Nissan battle.
Exterior Styling
The exterior styling of almost any vehicle is extremely important for attracting prospective buyers, and it's no different with midsize sedans. Although the Fusion has been around in pretty much its current form for quite a while now, it's still one of the best-looking cars in its class. There's a fastback outline that gives the Ford a sporty stance, and the overall look is one that exudes quality and style. The Altima has a had a mild refresh this year that's brought the front fascia into line with other Nissan models, such as the Maxima, but the sheet metal remains essentially unchanged. By comparison with the Fusion, the Altima is a little bland and anonymous, so the opening skirmish in this Fusion vs Altima comparison goes firmly to the Fusion.
Engines
You have four engines to choose from with the 2017 Ford Fusion, which are a base 2.5-liter inline-four, and three EcoBoost units of 1.5, 2.0 and 2.7-liter displacements. The naturally aspirated base engine develops 175 horsepower and 175 lb.-ft. of torque, while the 2.7-liter V-6 puts an impressive 325 horsepower and 380 lb.-ft. at your disposal.
There are just two engines in the Nissan Altima lineup, which are a base 2.5-liter four-cylinder that produces 179 horsepower and 177 lb.-ft. of torque, and a 3.5-liter V-6 developing 270 horsepower and 251 lb.-ft. With less choice and less power available with the Altima, this is another easy win for the Fusion.
Fuel Economy
Even the most powerful engine in the Fusion delivers pretty respectable fuel-economy ratings, but the 1.5-liter EcoBoost is unsurprisingly the most frugal with EPA-estimated ratings of 23 mpg in the city, 34 mpg on the highway and 27 mpg combined. The base four-cylinder in the Altima is even more impressive though, with ratings of 27 mpg in the city, 39 mpg on the highway and 31 mpg combined. The Nissan therefore comes out on top for using the least gas.
Features and Equipment
Ford isn't backwards at coming forwards these days when it comes to putting high levels of standard kit into even its entry level models, and the Fusion is no exception. The base Fusion S model's standard kit includes: cruise control; steering-wheel audio and phone controls, power features, an audio system with a 4.2-inch center screen, SYNC infotainment with voice control and Bluetooth audio streaming, a USB port, an auxiliary jack, a rearview camera, a capless fuel filler and 16-inch alloys. The Nissan offers similar, but both its base and S models both still come with steel wheels with covers, so this has to be another win for the Ford Fusion.
Verdict
Unless fuel economy is all-important to you, it's hard to make a case for choosing the Altima over the Fusion. The Ford is a better-looking car with a greater choice of engine options and more power available than the Altima. The base version of the Nissan is a very basic fleet-orientated car with steel wheels, but even then, it only costs $110 more for the much more desirable Fusion S.
The 2017 Ford Fusion is available now from Southern California Ford Dealers, so don't hesitate to get in touch for more information and to arrange a test drive.