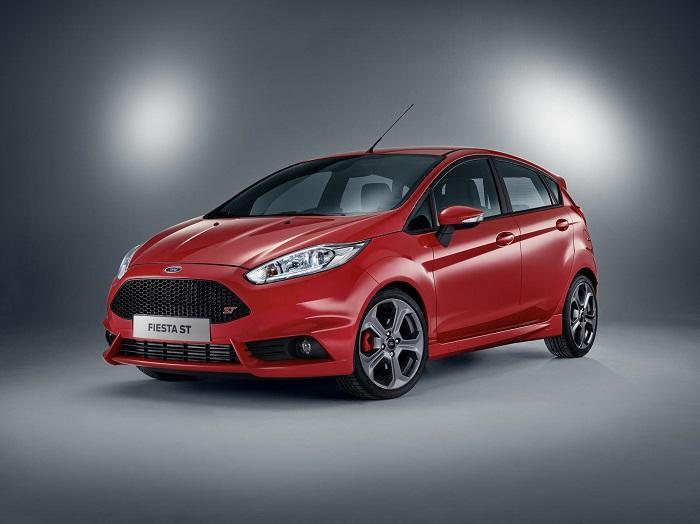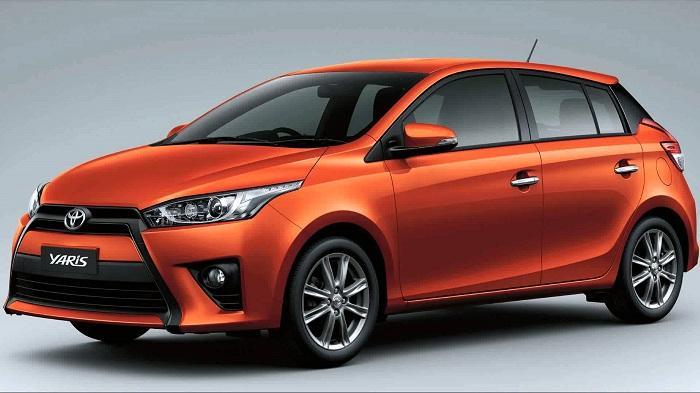 2017 Ford Fiesta vs. 2017 Toyota Yaris
Subcompact and compact cars might not be flavor of the month with buyers as a whole right now, but you know we'll need them again one day when gas prices start to rise again and we'll be glad automakers kept building them. Because we were turning to them in droves when gas prices were pretty extortionate not so long ago there are plenty around. However, as their popularity has waned it's become increasingly important for them to be at their very best to keep attracting buyers. Two of the best at the moment are the Ford Focus and the Toyota Yaris, so here's a 2017 Ford Fiesta vs. 2017 Toyota Yaris comparison to help if you're trying to decide which to choose.
Styling
The current sixth-generation Fiesta has been around for a while now, but if you didn't know you'd never guess this was the ninth model year of this generation. To be fair, the Fiesta has benefited from some smart facelifts over that time, but it was way ahead of anything in its class for looks when it was launched and that's still very much the case now. To call it futuristic still wouldn't even be out of order, so it would be easy to see the Ford attracting buyers on its looks alone.
This is now only the fifth model year of the current Yaris and it's only two years since the last refresh. The Toyota Yaris isn't an ugly vehicle by any means, but its styling is a little confused and it would be hard to call it attractive if asked to describe it. Both are available in four-door sedan and hatch forms, but the Fiesta's styling is much more pleasing on the eye in either format.
Engines
It's not unusual for small vehicles to have one engine across all trims, and the 2017 Toyota Yaris chooses a 1.5-liter inline-four that develops 106 horsepower and 103 lb.-ft. of torque. In hatch variants it comes mated to either a five-speed manual or a four-speed manual transmission, while Yaris iA sedans have either six-speed manual or a six-speed automatic. That's fine if you're particular about having a choice of transmissions, but the Ford forges way ahead of its Japanese rival here by offering no less than three different powerplants.
The standard engine in the Fiesta is considerably more powerful than the one in the Yaris as it's a 1.6-liter inline-four that produces 120 horsepower and 112 lb.-ft. of torque. Next up is the simply sensational and multi-award winning 1.0-liter three-cylinder EcoBoost, and this globally renowned unit puts 123 horsepower and 125 lb.-ft. at your disposal. If the Fiesta was only going to have one engine this would be a superb choice, and one the Yaris's 1.5 couldn't live with. That's not all though, as ST models get a 1.6-liter EcoBoost that gives you 197 horsepower and 202 lb.-ft. of torque to play with.
Features
There are a similar amount of trims in each lineup, although the Yaris doesn't offer anything to compete with the performance-focused Fiesta ST. But if you browse through the Yaris brochure to compare trims, it's easy to wonder why the Toyota isn't just offered in hatch and sedan versions of one trim as they really are so similar to each other. By way of contrast, there are some really distinct differences between the Fiesta trim levels. For example, the top-of-the-line Fiesta Titanium has leather trimmed seating, which isn't even an option with any version of the Yaris. Every version of the Yaris apart from the five-door SE gets the same cloth trim, and even then, the SE only gets what's described as a "sport fabric."
Fuel Economy
Even if it's not your primary concern, any small car still has to be good on gas and these two certainly are. However, the Ford's generous lineup of engines means there's a Fiesta for just about every occasion, and that includes for when fuel efficiency is all-important. The best the 2017 Toyota Yaris can manage is 30 mpg in the city, 37 mpg on the highway and 33 mpg combined, and that's with the manual transmission. But the Fiesta SE 1.0-liter EcoBoost with the Fuel Economy Package and five-speed manual is rated at an impressive 31 mpg in the city, 43 mpg on the highway and 36 mpg combined.
Conclusion
The Yaris is a good little car, and you only have to look at how well it sells in markets like Europe to confirm that fact. But it's hard to see exactly why anyone would choose the Toyota when there's the Fiesta to go for instead. The Fiesta can be more economical, more powerful and better equipped than the Yaris, and it's a considerably more attractive car into the bargain. If the Yaris was cheaper than the Fiesta it could temp a few buyers in its direction, but the Ford costs from as little as $13,660 while the least expensive Yaris has an MSRP of $15,250 so it doesn't even have that advantage over its Ford rival.