2017 Ford F-150 vs 2017 Toyota Tundra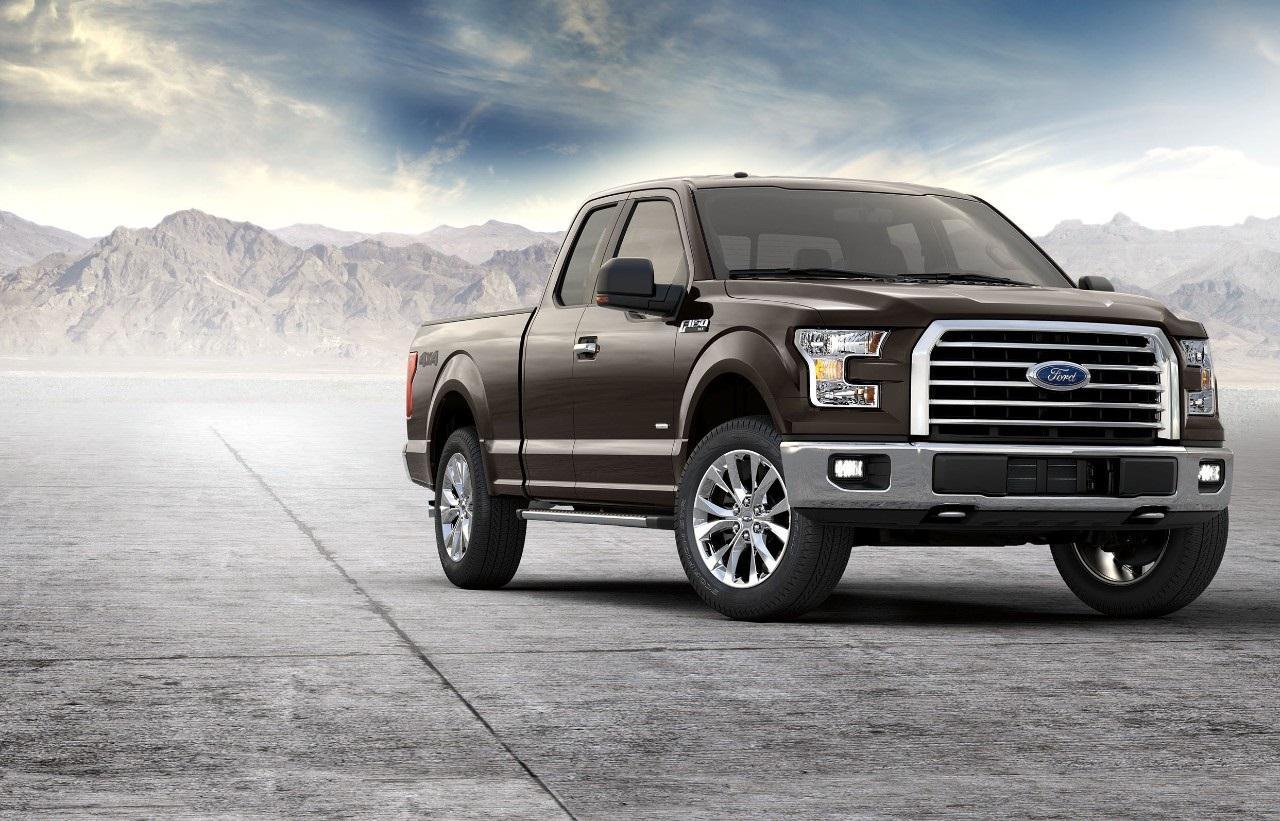 When looking at the Ford F-150 vs the competition, you might be wondering how it stacks up against the Toyota Tundra. Often, shoppers compare Ford vs Toyota, because both brands are popular and have seemingly comparable vehicles.
Capabilities
One of the big differences when comparing the 2017 Ford F-150 vs the 2017 Toyota Tundra is the structure of both trucks. While the Toyota has a more traditional setup, the Ford goes in an exciting new direction. A high-strength steel frame provides excellent rigidity, so you can hit trails, haul big loads, and do whatever else you need without worry. High-strength, military-grade, aluminum-alloy body panels help shed weight, without sacrificing durability. That boosts acceleration, payload capacity, towing capability, and more.
Only the Ford F-150 can feature the Pro Trailer Backup Assist. It takes the guesswork out of reversing when a trailer is attached to the truck. Instead of using the steering wheel, a knob makes for more intuitive control. Whether you're a seasoned truck owner or a complete newbie, this innovative system will help you stay in control and avoid accidents. The Toyota Tundra doesn't come with anything similar.
Another feature you can get on the Ford F-150 but not the Toyota Tundra is the ability to use compressed natural gas (CNG) or propane autogas. These alternative fuels cut costs and greenhouse emissions. If you get the 5.0-liter V-8 engine, the available CNG/Propane Gaseous Engine Prep Package gives you the ability to switch between the two fuels by flipping a switch.
If you want maximum performance, that's exactly what you get with the Ford F-150 Raptor. The truck packs a serious punch with a high-output 3.5-liter EcoBoost V-6 engine. Twin turbos, port fuel injection, and direct fuel injection push out way more horsepower and torque than you can get in any Toyota Tundra. This model features many other innovations for tackling rugged terrain, including Fox Racing Shox and full underbody protection.
Safety Technologies
Staying safe while working hard means you protect your investment, plus anyone riding in your truck. Plenty of standard and available safety designs for the Ford F-150 and Toyota Tundra help you avoid accidents, or guard against serious injuries.
A 360-degree camera system comes exclusively on the Ford F-150. Not only do the four cameras provide a top-down view of your surroundings, you can split the screen to show the view from just one of the cameras at the same time. It helps you keep an eye on potentially dangerous areas better than ever.
Productivity
Your truck should help you be more productive while on the go, acting as a mobile office. The Ford F-150 helps with that goal through Sync 3. This highly advanced infotainment system responds quickly to your commands, thanks to the latest hardware and software technologies. Use swipes, taps, and pinches to navigate through menus on the touchscreen. In addition, the voice commands react to natural speech. You don't get these kinds of features on the Toyota Tundra.
Now that you know how the Ford F-150 beats out the Toyota Tundra, contact your Southern California Ford Dealers to schedule a test drive.