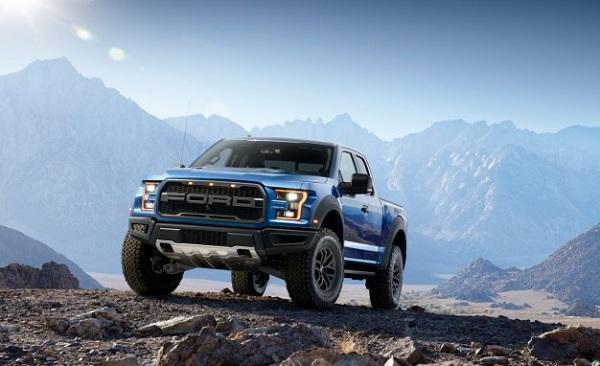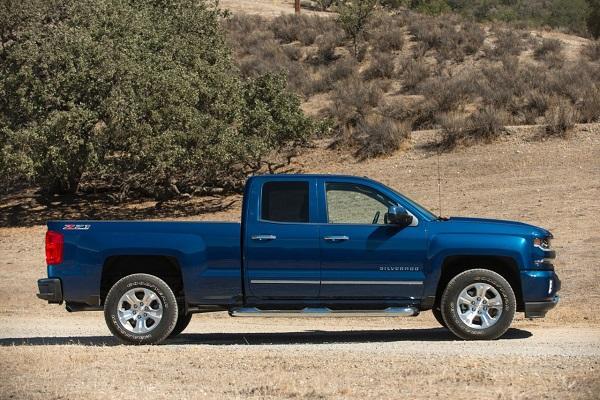 2017 Ford F-150 vs. 2017 Chevrolet Silverado
Most of the vehicles we're offered by the major manufacturers are pretty good these days, which is why competition in most segments has never been fiercer than it is right now. However, here in America the full-size pickup truck rules supreme in terms of sales numbers, so deciding which of them to go for is particularly tough as every manufacturer is trying to outdo every other in this lucrative area of the market. If you are still resisting the increasing charms of the growing midsize segment, there are two light-duty full-size models that are pretty much top of the tree. So, if you're trying to decide between the two biggest-sellers, here's our 2017 Ford F-150 vs. 2017 Chevrolet Silverado 1500 comparison to help you out.
Styling
Although the styling of some of the most recent sedans and coupes we've seen enter the market in recent times are spectacularly sleek and futuristic, current convention doesn't allow any such daring design exercises with domestic trucks. That doesn't mean these two are not handsome and attractive, because they are. But it means there's only so much leeway the designers have to play with, which can lead to a full-size truck looking pretty much like…., a full-size truck. Both the 2017 Ford F-150 and the 2017 Chevrolet Silverado are big, macho, rugged looking vehicles, and the Ford has taken that theme even further with the introduction this year of the long-awaited new F-150 Raptor. Both are now more aerodynamic than they've ever been, even though the upright, square-jawed stance of both could lead casual observers to think they must be anything but aerodynamic.
The interiors of both trucks range between the straightforward and utilitarian, to quite some degree of luxury depending on the trim chosen. However, there's a little more quality in evidence inside the F-150, and Ford has added a few more hard buttons to make operating the systems easy, even when there's the Sync3 touchscreen in some models. It's a close call, but the Ford's interior gives it the edge over the Chevy for styling.
Engines
There's no such thing with either the F-150 or the Silverado as a bad engine, but the Ford is the easy winner right from the start here as it offers more options than the Chevy. The Silverado offers a 4.3-liter V-6 and a 5.3-liter V-8 that produce 285 and 355 horsepower and 305 and 383 lb.-ft. of torque respectively. The third engine is a 6.2-liter V-8, and this time there's 420 horsepower and 460 lb.-ft. of torque to play with. They're all capable engines in their own right, but it wouldn't be out of order to suggest they've been around for a while and are not really what you'd call cutting-edge.
It could actually be said there are five engines in the 2017 F-150 lineup, but that would be including the one in the awesome new Raptor, so we'll stick with the core lineup here. The standard engine is therefore a 3.5-liter V-6, and after that there's a 2.7-liter EcoBoost V-6, the tried-and-tested 5.0-liter V-8 and a new, second-generation 3.5-liter EcoBoost, twin-turbo V-6. Not only do these excellent engines give the F-150 all the power it needs, there are also some exceptional fuel economy ratings to consider as well.
Dimensions
There are so many different versions of both trucks it's always going to be difficult to compare dimensions like with like, so we'll look here at the entry level models of these two popular trucks. Although ground clearance won't be big consideration if you're buying a sedan, it can be a pretty vital statistic with a truck and the 2017 F-150 has a higher clearance at both the front and the rear than the Chevy. The Ford also has a longer wheelbase at 122 inches to the Silverado's 119, and it's a similar story with overall height as the F-150 is almost two inches taller than its big rival.
As for cargo space, the F-150 Regular Cab has more than the equivalent Silverado at 62.3 cu.-ft. and the Ford also has a wider box width to help with those awkward-shaped loads.
Fuel Economy
Fuel economy might not be as big a deal for many of us as it used to be, but it's still a massive factor for commercial users who are covering huge distances every year in their trucks. Even a single mile per gallon can make a big difference to the bottom line, so it's important for a truck to be as economical as possible. If you're looking for which is going to give the most miles for your money here then, a front-wheel drive F-150 equipped with the 2.7-liter V-6 EcoBoost is an easy winner. This configuration is rated by the EPA at an estimated 19 mpg in the city, 26 mpg on the highway and 22 mpg combined, which is quite a bit better than the Silverado can manage with its most frugal engine, the 4.3-liter V-6.
Conclusion
The 2017 Ford F-150 with its aluminum body and more modern engines is a great truck and it's definitely got the edge over the 2017 Chevrolet Silverado. When you also consider it costs a thousand dollars less in its most basic form and there's even more opulence and luxury available at the other end of the scale with the Ford, it's easy to see why it's America's favorite vehicle.