2019 Ford Ranger Models and Specs
Ford extended its market dominance in the truck market once again in 2018 with more than 1.075 million F-Series pickups sold globally.
To put that into perspective, it would take more than eight hours for a commercial jet flying at more than 500 mph to traverse the full length of all the Ford F-Series trucks sold globally in 2018, parked bumper-to-bumper. And the flight might be just a little longer than planned, as during that flight Ford would have sold nearly 1,000 more F-Series trucks at a rate of two per minute.
In fact, when lined up end-to-end, all the 2018 F-Series sold would cover the highways leading from Anchorage, AK to Key West, FL, over 4,000 miles.
It's indeed cause for celebration as the Ford marks 42 years as America's best-selling truck and 37 years as America's best-selling vehicle.
It's been a long road to the top for the Blue Oval. The first Ford F-series trucks were introduced in 1948
and were first marketed as the Ford Bonus-Built trucks. What made them unique is that they were built on a dedicated truck platform. Earlier and competitive versions were built on car chassis. In fact, Ford's very first truck was the 1917 Ford Model TT, built on a Model T frame.
While 1953 brought about a complete redesign of the F-Series. Included, in the total revamping were new engines, an updated chassis, a roomier, more comfortable interior with options such as a radio, dome light, arm rests, and lighter. Ford truck went through another change as well. It was during this period that the F-1 became the F-100 and the F-2 and F-3 merged to become the F-250 and the F-4 became the F-350. These designations remain in place to this day.
The economic impact of 2018 Ford truck sales on the company is enormous. For example, by using average sales price in the US of $46,700, F-Series estimated sales revenue of $50 billion would be greater than the 2018 revenues of Fortune 500 companies including Oracle ($37 billion), American Express ($35 billion) or Best Buy ($42 billion). It appears that metal and rubber are not about to give way to the silicon chip.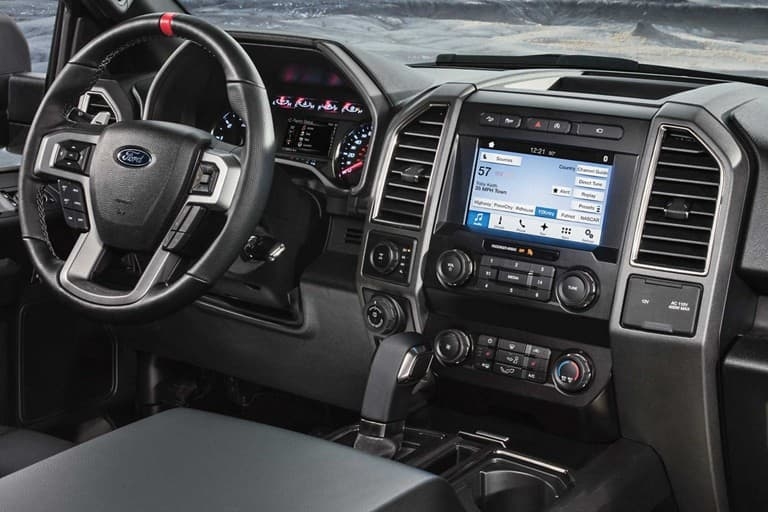 "From Ranger to Transit, we're proud and honored to help our global truck and commercial vehicle customers get the job done around the planet," said Jim Farley, Ford executive vice president and president, Global Markets. "But it's our F-Series juggernaut that leads the world in sales, capability and smart technology, setting the bar others follow."
Ford offers an F-Series pickup for every truck customer – from the work-ready F-150 XL to the top-of-the-line F-450 Super Duty Limited.
So, no matter what your truck needs are, stop into any of your local Southern California Ford Dealers and they'll send you out for a test drive in the best model and trim for you.
Source:
https://media.ford.com/content/fordmedia/fna/us/en/news/2019/01/12/ford-surpasses-1-million-truck-sales-in-2018.html