2019 Mustang Shelby GT350 key features and specs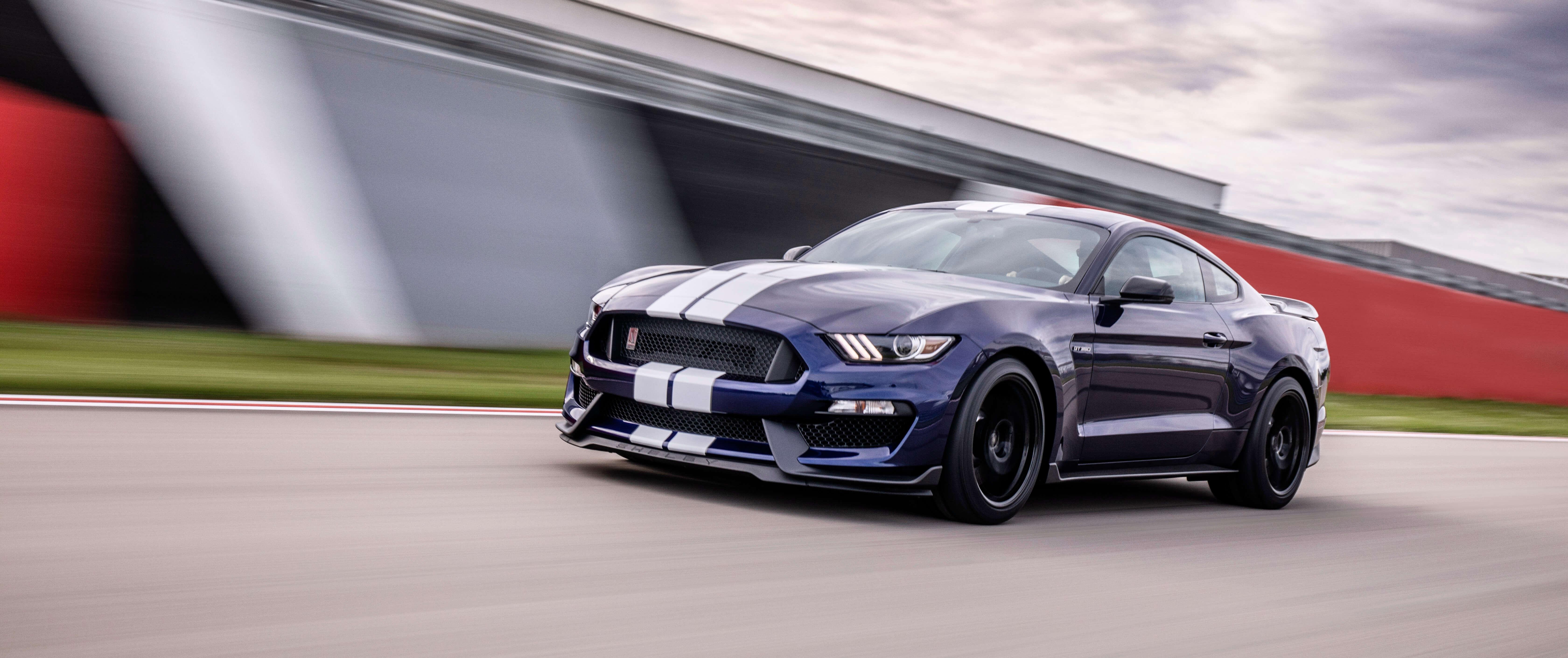 It's easy to fall in love with the 2019 Ford Mustang Shelby GT350 when visiting Southern California Ford Dealers. Even among the many current and past Ford performance cars, this one is a true standout. Not only does it look aggressive, it has the capabilities to back all that up and more.
Visit your local dealer to see this car and the other current Ford cars, trucks, and SUVs in person.
Performance
There's no denying the Ford Mustang Shelby GT350 is a performance car like no other. Every time you get behind the wheel, you're treated to a truly exhilarating experience that will leave you craving even more.
That other-worldly wail you hear from the Ford Mustang Shelby GT350 is a 5.2-liter V-8. It uses a flat-plane crank, which is a first for any Ford Mustang. You have on tap a mighty 526 horsepower and 429 lb.-ft. of torque, which means effortless acceleration.
Mated to the engine is a Tremec six-speed manual transmission. It gives you the ultimate in control of how the car performs and has been designed for track as well as street use.
A 3.73 Torsen limited-slip rear axle helps keep everything under control. The car also features a dual exhaust system with electronic valves, so you can keep it quiet when cruising into and out of the neighborhood.
On the tech side, Track Apps help you get the most out of the car. It provides performance metrics in the instrument cluster. Electronic line-lock is included, so you get flawless launches at the track.
Safety
While having plenty of power at your command is fun, it's reassuring to know the Ford Mustang Shelby GT350 is also a safe car. It comes with both passive and active features which work overtime to help ensure each journey isn't your last.
One of the keys to staying safe in a car is consistent handling. The standard MagneRide Damping System adjusts 1,000 times per second for each damper. As a result, no matter where you're driving, the car handles more predictably.
Among the comprehensive array of airbags is one integrated into the glovebox door. It inflates to protect the front passenger's knees in an impact from injury. An SOS Post-Crash Alert System helps you to get help in the aftermath of an accident.
Individual tire pressure monitoring takes the guesswork out of keeping each tire properly inflated. You know immediately which tires are low on air, saving you time and improving vehicle handling.
Conveniences
Sure, the Ford Mustang Shelby GT350 is a snarling performance beast, but that doesn't mean it's complete bare-bones. You actually get a fair amount of modern conveniences, including some features that are probably a big surprise.
Staying comfortable as you're powering through turns on a track is completely doable, thanks to the standard Recaro cloth and Miko sport seats. Large bolsters keep you in place, preventing your body from sliding around. The seats are also supportive and feature padding in all the right places.
The best way to fully understand what the Ford Mustang Shelby GT350 is through a test drive. Contact your Southern California Ford Dealers to schedule an appointment today.
Sources:
https://www.ford.com/cars/mustang/models/shelby-gt350/?gnav=header-all-vehicles