2019 Ford Edge uses artificial intelligence to maximize fuel economy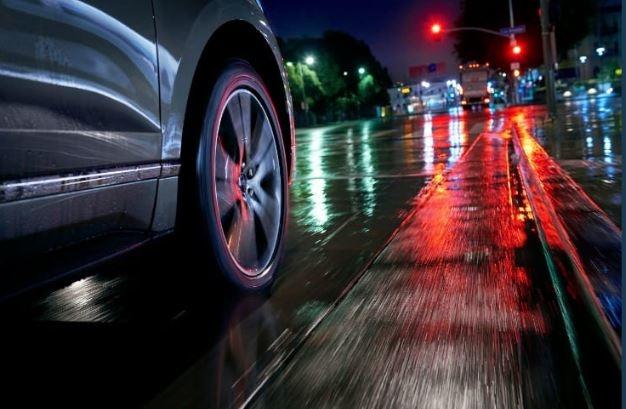 The Ford Edge receives an extensive list of upgrades for 2019, including the addition of an all-wheel drive disconnect system governed by artificial intelligence (AI). Cutting-edge technology helps the system determine when maximum traction is needed. Fuel use is significantly reduced as a result.
How Ford's advanced all-wheel drive disconnect works
Traditional all-wheel drive systems send various amounts of power to each of a vehicle's wheels. While driving four wheels instead of two helps increase traction, it also takes more energy and reduces fuel economy.
Ford's novel all-wheel drive disconnect technology solves that problem. The system, which is found on the Ford Edge, has a computer that's able to determine whether all-wheel drive or front-wheel drive is ideal. Using input from dozens of sensors, the device can make its decision to disconnect the rear wheels in less than 10 milliseconds.
"The concept is pretty simple, it was the execution that was the challenge," said Scott Beiring, Ford driveline applications supervisor. "Shifting between two- and all-wheel drive needs to be fast and seamless enough that the customer doesn't know it is happening."
Inside the computer, there's software running an algorithm that uses "fuzzy logic" to make decisions more quickly than a human brain can.
"'Fuzzy logic' refers to the algorithm," Beiring said. "It's like you or I, determining what to wear based on reading a weather forecast, where we're going, the time of year and looking outside. In the case of the new Edge, just because the windshield wipers are on doesn't mean all-wheel drive is going to engage. The algorithm makes the call based on a variety of things that are happening – but much faster than a person could process.
"There are similar systems out there, but none quite like this," he added. "The fact that we're able to switch seamlessly and without any input from the driver, that's the real magic."
Real-world benefits
The new all-wheel drive disconnect system doesn't just sound good on paper – it has real-world benefits as well. When equipped with all-wheel drive, the Ford Edge has EPA-estimated fuel economy mpg rating of 21 city/28 highway/23 combined*.
Meanwhile, the front-wheel drive version has only slightly better EPA-estimated fuel economy mpg rating of 22 city/29 highway/25 combined*. The all-wheel drive disconnect system is one reason the two models have nearly the same rate of fuel consumption.
As for the high-performance 2019 Ford Edge ST, it also benefits from the all-wheel drive disconnect system. EPA-estimated mpg fuel economy ratings for the all-wheel drive SUV are 19 city/26 highway/21 combined*.
Experience the Ford Edge at the Southern California Ford Dealers
All-wheel drive disconnect is just one of the fuel-saving features found on the 2019 Ford Edge. The efficient SUV also packs an 8-speed transmission with two overdrive gears and an active warm-up function. Engine Auto Start-Stop and deceleration fuel shut off are also onboard.
Are you ready to experience this high-tech SUV firsthand? Then you'll want to visit one of the Southern California Ford Dealers to check out our Ford Edge special offers. We have a full lineup of Ford SUVs waiting to be test driven!
* EPA-estimated city/hwy mpg for the model indicated. See fueleconomy.gov for fuel economy of other engine/transmission combinations. Actual mileage will vary. On plug-in hybrid models and electric models, fuel economy is stated in MPGe. MPGe is the EPA equivalent measure of gasoline fuel efficiency for electric mode operation.
Sources:
https://media.ford.com/content/fordmedia/fna/us/en/news/2018/09/12/new-ford-edge--edge-st-use-artificial-intelligence-to-help-impro.html