2018 Ford Mustang for sale in SoCal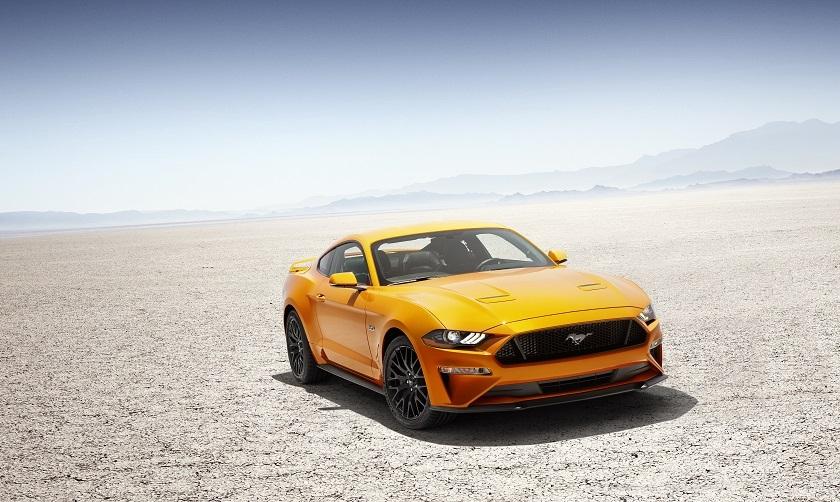 At your Southern California Ford Dealers, the 2018 Ford Mustang is for sale and has started to really heat things up. This legendary pony car has fresh styling that pays tribute to that storied past, backed up by solid performance. You also benefit from some of the latest technologies and comforts, making this a practical everyday vehicle.
Exhilarating Performance
One of the best ways to enjoy life is from behind the wheel of a Ford Mustang 2018 model. Thanks to engaging performance, you'll never have a dull moment. Drives to work, running errands, or going on long trips will all become adventures you'll never truly forget.
Choose either the 2.3-liter EcoBoost or the mighty 5.0-liter V-8 for 2018 Mustang GT models. Both engines provide loads of power and push acceleration to a level that will leave your heart beating rapidly. An optional 10-speed automatic transmission also pushes the envelope. It features an optimum ratio progression, plus quick upshifts and downshifts, so you get predictable performance.
What's more, a new active valve performance exhaust allows you to enjoy raucous sounds as you cruise down the road. But, when you're leaving or going at odd hours, the system can be quieted so you're not waking the neighbors.
Engaging Technologies
The many available and standard onboard technologies make the 2018 Ford Mustang a surprisingly advanced vehicle.
One example is the 12-inch LCD digital instrument cluster. Not only can you change what information shows up on the screen, you get to change the display colors at will, creating a truly customized experience. A MyMode feature allows you to set your favorite drive settings, so they're ready to go the next time you get in the car.
All Ford Mustang models come with Track Apps. These performance-oriented technologies like a digital accelerometer and electronic line-lock help you extract the most out of your pony when on the track.
You can also add conveniences like Sync 3, which operates with advanced voice controls. You just speak normally, and the system recognizes your requests.
Useful Equipment
While the Ford Mustang certainly serves up plenty of fun on the road, it's also a practical vehicle for everyday driving tasks. Standard LED exterior lights make the car more visible on the road at night or in bad weather, plus they improve your ability to see ahead. Simple controls, ample cupholders, and clever storage compartments address basic needs, so you don't need to sacrifice just to enjoy thrilling performance.
Boost your level of comfort with the Premium Plus Package. It adds luxuries like a heated steering wheel, unique leather upholstery, and Linked Graphite aluminum appliques to the dash.
Of course, you can get the 2018 Ford Mustang as a coupe or convertible. The latter is a great way to enjoy the wonderful weather in California. Folding the cloth top up or down is quick and easy, thanks to a quiet electric motor. Plus, a central latch means you can operate everything from the driver's seat. Even with the top down, the trunk is large enough to still accommodate a golf bag or small luggage.
Test out the 2018 Ford Mustang model that interests you most, simply by visiting your Southern California Ford Dealers.