2018 Ford Mustang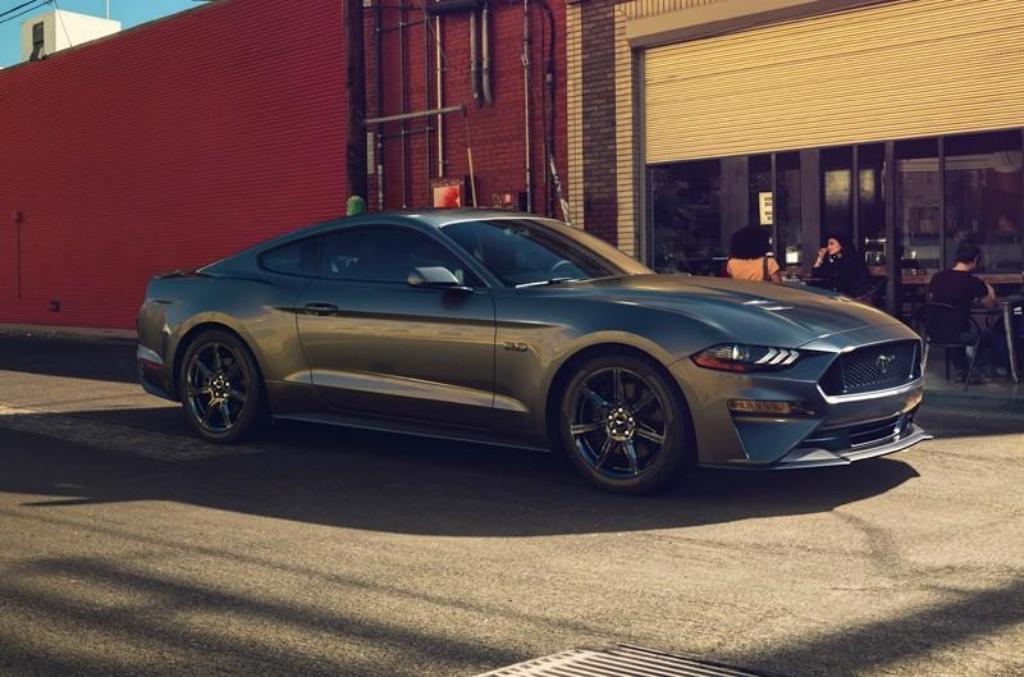 The Ford Mustang is already on top as the best-selling sports car in the world, but the automakers at Ford aren't stopping when it comes to staying the best. Welcome to the future muscle car enthusiasts, because the most powerful piece of sports car history is coming to the showrooms at your Southern California Ford dealer this fall.
Under the Hood
First introduced in 1964, the Ford Mustang inspired a whole new class of sporty coupes, which have continued to become bigger and badder throughout the years. The same can be said for the 2018 Ford Mustang, which will offer its driver some of the best sports car performance ever created.
One of the few high-performance, street legal cars that celebrates its own national holiday will drop its former 3.7-liter V-6 for a 2.3-liter Ecoboost base engine in 2018. While this may come as a shock to some, most agree that Ford has made a new step into the future with an engine that provides more torque for wide-open throttle acceleration than ever before.
For those who crave an engine that 'revs higher than any Mustang GT before', Ford is offering a 5.0-liter V-8 that also includes Ford's new dual-fuel, high-pressure direct injection and low-pressure port fuel injection, which not only brings more low-end torque and high-rpm power, but also improves fuel efficiency.
Ford has also introduced its new 10-speed automatic transmission for both engines with a wide-ratio span and optimized gear spacing that helps deliver higher average power for acceleration and improved responsiveness.
Pushing the Boundaries of Style and Design
Along with improved power, the 2018 Ford Mustang has also received some gradual styling changes that continue to push the boundaries of this powerful pony car. The front end of the Mustang sees the most dramatic upgrades. The hood has been re-sculpted and sits slightly lower than the current model, which improves the car's aerodynamics and makes it look more aggressive and agile. The hood also helps draw attention to the new grille, which is flanked by all-new LED headlights. The new headlights are part of a lighting rework that also includes LED turn signals, optional fog lights, projector high beams, and new tail lamps.
There are also several new wheel designs, so buyers now get to choose from a total of 12 different alloy wheel styles.
The Most Track-Ready, Street-Legal Mustang Ever Produced
While there are many changes for the 2018 model year, the most track-capable, street legal Mustang ever built is back for another lap. The Shelby GT350 and Shelby GT350R Mustang will continue for 2018, with a 5.2-liter V8 FPC engine that produces 526 HP and 429 lb.-ft. of torque, as well as engine oil, transmission and differential coolers to keep the car properly cooled while on the track. In addition, a no-compromise braking system with vented 15.5-inch two-piece front rotors and six-piston Brembo calipers along with the MagneRide damping system round out the standard equipment to produce the most balanced Mustang ever.
Muscle car lovers can get behind the wheel of the most powerful Mustang ever produced this fall. Keep a close eye on our inventory, or give us a call to be the first in line for the bestselling sports car on the market.